IRONBARK MARKETS
The Ironbark Markets are back!
At the markets you can find traditional Aboriginal artworks, digital design products, woodworks and much more.
Discover a range of goods handcrafted by participants of the Creative Arts Design and Culture Community Development Program in the Darwin Daly Region.
The markets will also host 'Carved', an exhibition of carved birds by Adelaide River emerging Aboriginal artist, Thomas Russell. Accompanied by works from other new and emerging artists.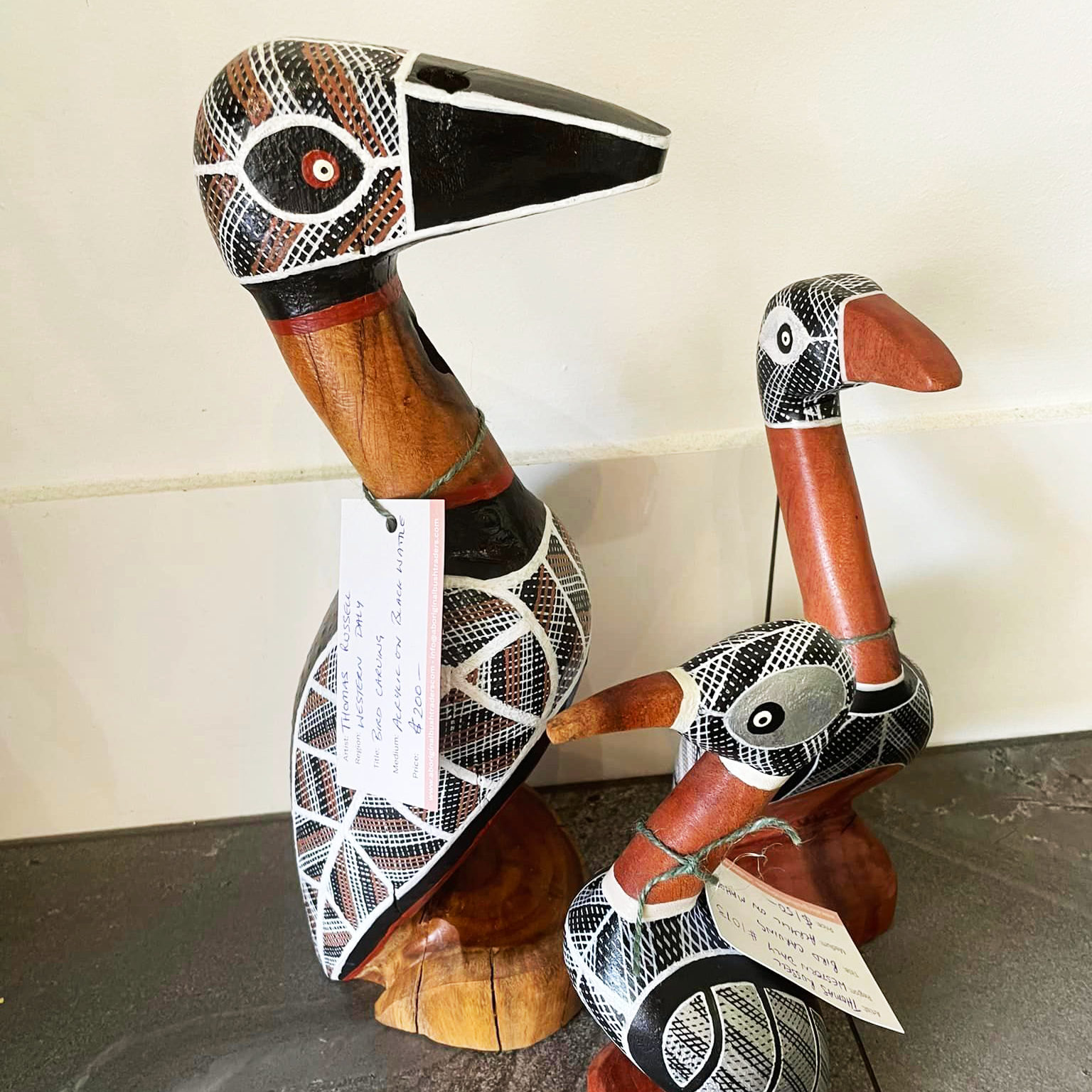 Tuesday 13 June 2023, 10am-2pm
Free entry, no registratons required