ENGAGE
Our ENGAGE program supports heavily subsidised one-week bookings of the Brown's Mart Theatre. This program is open to Independent Artists, Co-operatives and Community Groups. ENGAGE provides up to $10,000 worth of venue hire and staff support for selected projects, and applicants are assessed on their proposed outcomes for artists and audiences. Up to two projects will be supported in 2023.
ENGAGE is an ideal opportunity for a co-operative or independent performance group to present a short performance season at Brown's Mart. Shows touring from other regional locations, especially from within the Territory, are strongly encouraged to apply.
Applicants must be independent companies, groups, or individuals. Projects by entities in receipt of organisational funding from State, Territory or Federal government are not eligible for Engage. Shows with project specific funding are eligible to apply.
SELECTION CRITERIA
Successful projects will be chosen based on
A compelling artistic rationale
A clearly articulated marketing pitch that will speak to new or existing Darwin audiences, realistic marketing plan, and examples of the artwork/photos you will use for advertising.
A well-considered bump in and show schedule detailing your proposed time in the Brown's Mart Theatre and the staffing resource required.
A demonstrated interest in creating work that is accessible to both new and existing audiences within the Territory and beyond
Realistic box office targets, and a demonstrated capacity to present the event safely and effectively
SUCCESSFUL PROJECTS
ENGAGE artists receive:
Free hire of the Theatre for up to one week (this includes waived venue hire fees for technical bump in, rehearsals, and shows.
Ticketing built and sold through the Brown's Mart ticketing system, with a free Ticketing Operator and venue Duty Manager for up to 3 shows.
15 hours of free Technician time.
Inclusion in Brown's Mart's marketing including social media posts and a presence on our website and printed What's On Guides.
Advocacy and promotion of the project within the performing arts industry as required.
Production advice in preparation for your event.
80% of net box office from every ticket sold.
Brown's Mart Ushers for each show.
ENGAGE artists will:
Present their show as per their application on the agreed upon dates
Provide all marketing, ticketing, and show specific technical and safety information, including a risk assessment, to Brown's Mart at least two months prior to their event dates.
Pay for any additional Technician, Ticketing or Duty Manager hours as per an agreed upon Bump In and Show Schedule. Technician= $47 an hour, minimum three hour call*
Duty Manager and Ticketing staff = $400 in total for each additional show above the 3 provided through this program.*
*These rates are double on Sundays
Organise documentation of their event, and share this with Brown's Mart for Brown's Mart's ongoing use.
Acknowledge Brown's Mart as supporters of the work across all marketing collateral including the use of the Brown's Mart logo and "presented as part of the Brown's Mart ENGAGE program" in the presenting line.
Maintain Public Liability Insurance for their event and provide a certificate of currency to Brown's Mart prior to Bump In with any risk assessments as required.
HOW TO SUBMIT AN APPLICATION
Applications are submitted via a simple online form below.
We recommend producers discuss their application with Brown's Mart staff prior to submitting.
NOTES ON YOUR APPLICATION
• Brown's Mart ENGAGE support is not transferable as cash.
A Bump In and Show Schedule example document for a 3 show season is available here. You may use a different format if you wish when creating your draft schedule, this is provided as an example only.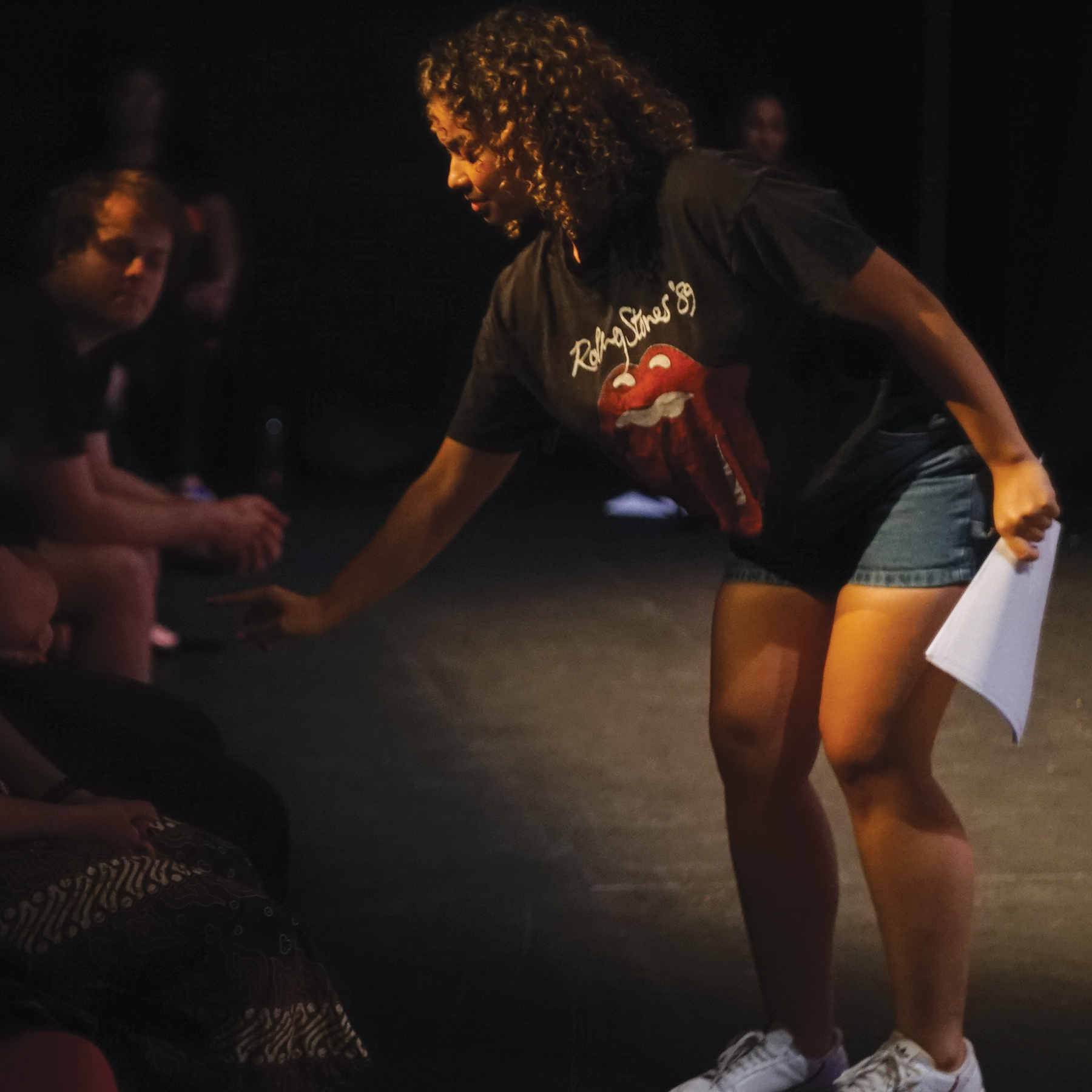 TIMELINE
8 May – 2023 applications open
29 May – Applications close
June – discussion with shortlisted applicants and final selection
9-14 October – ENGAGE in Brown's Mart Theatre
*An additional ENGAGE project may also be selected in the Theatre outside of these dates.
ASSISTANCE
Please reach out to the Brown's Mart team who would love to work with you on any ENGAGE questions.
You can reach Artistic Associate Cj at artistic@brownsmart.com.au or on 8981 5522 Tues-Thurs.
You can reach CEO Sophia at ceo@brownsmart.com.au or on 8981 5522 Mon-Fri.
APPLY NOW
The next round of applications will open in 2024.
Brown's Mart Arts Ltd
(T/as Brown's Mart)
ABN: 67 141 763 895
Address
12 Smith Street Darwin City
GPO Box 3451, Darwin NT 0801
admin@brownsmart.com.au