Hymns for the Witching Hour
By Kuya James
Presented by Brown's Mart
"A journey through the night with the spirits that watch us"
A new immersive theatre work with music, dance, projection, and a lush soundtrack – Hymns for the Witching Hour explores that moment, in the dead of the night, where the thin veil between life and death is so easily punctured, and spirits can slip into our side of the world. How can music soothe us in that moment?
---
Choreographer | Kino McHugh
Co-Designers | Jocelyn Tribe and Pj
Lighting Designer | Tomm Lydiard
Dramaturg | Roslyn Oades
Movement Director | Jessica Devereux
Sound Mastering/Consulting | Mat Cunliffe
Performers | Kino McHugh, Kuya James, Ruttiya McElroy and Steph Spillett
---
OPEN HOUSE #2 
Join us for the next Open House to have dinner with some of the creatives behind Hymns for the Witching Hour.
James Mangohig and co-designers Jocelyn Tribe and PJ generously spend time with us to share about the process of making personal work about family stories, how other artists can connect with a work about someone else's experiences, and what it means to make work across music and dance.
This project has been assisted by the Australian Government through Creative Australia, its arts funding and advisory body.
---
Duration 60 minutes, no interval
Production note Contains use of haze, projection, strobe lighting, loud music and moments of dead black out (the room will go completely dark).
Content Religious themes and depictions of sleep paralysis
Access This show is wheelchair accessible. There will be an Auslan interpreted performance of this show on Friday 2 June. You can sign up to our dedicated Auslan mailing list HERE
Pay What You Can If ticket price is a barrier for any Brown's Mart show, please contact Sophia at ceo@brownsmart.com.au to discuss price options to match your circumstances.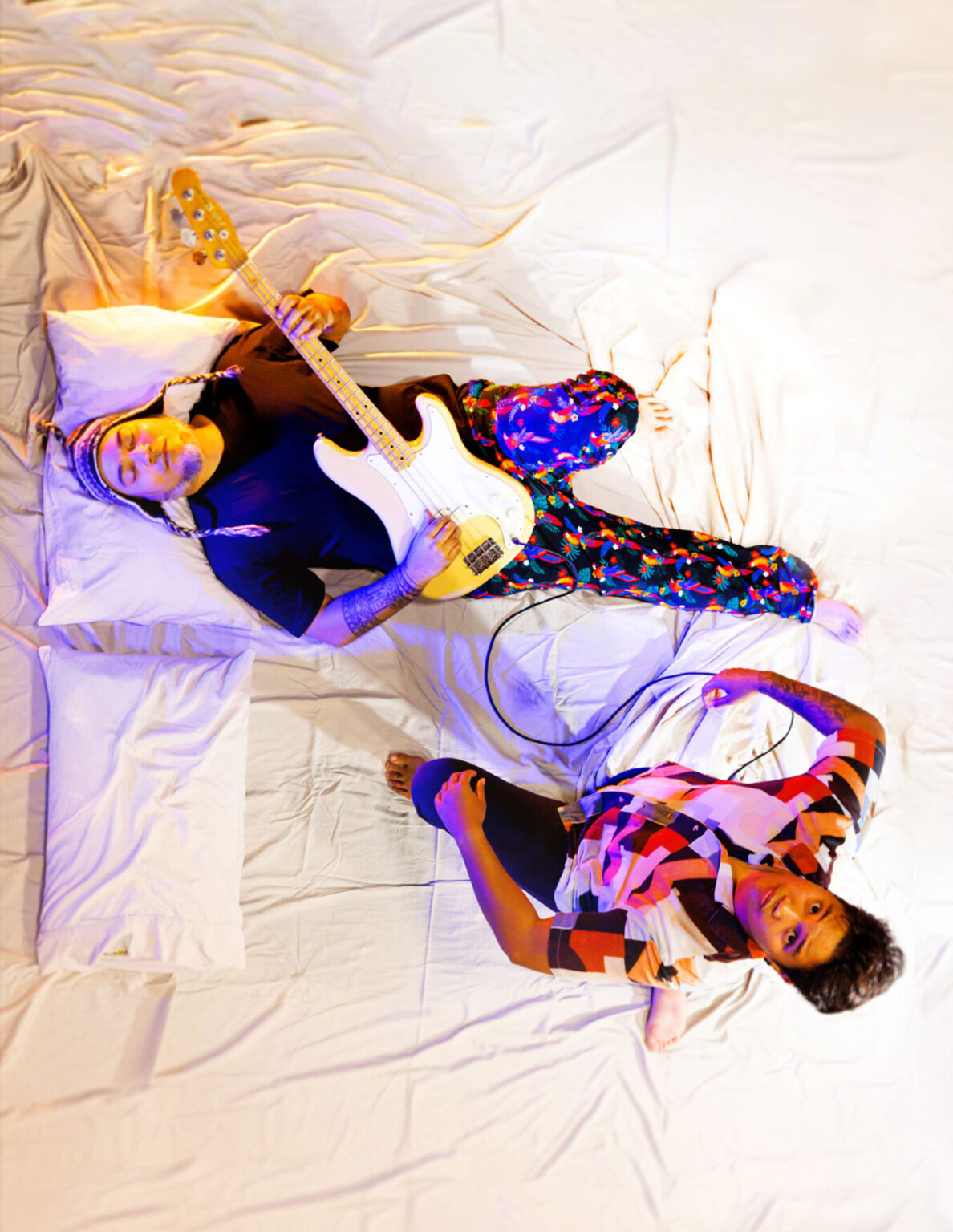 Brown's Mart Arts Ltd
(T/as Brown's Mart)
ABN: 67 141 763 895
Address
12 Smith Street Darwin City
GPO Box 3451, Darwin NT 0801
admin@brownsmart.com.au