Live on Fridays
Live, local, original music to welcome your weekend
LOF in 2023 brings you the best soloists and laid back duos from April – June in the Brown's Mart Courtyard. 12 weeks of chill music and cool drinks are the perfect way to wind down at the end of a working week. Friends and colleagues can grab a table for this iconic Friday afternoon ritual. We'll surprise you with the perfect mix of well-loved established musicians with exciting emerging talents - just get your mates and we'll do the rest.
| | |
| --- | --- |
| 21 April | Crystal Robbins |
| 28 April | David Spry |
| 5 May | Walykulyun Stuart Gblackman & Nyingurta Katrina Connelly |
| 12 May | Pixie Keenan |
| 19 May | Juran |
| 26 May | Casey Glennon |
| 2 June | Serina Pech |
| 9 June | Charlie and Mel from the Black Pepper Band |
| 16 June | Kathryn and the overbites |
| 23 June | Alice Cotton |
| 30 June | Leash and the Dusty Boots |
---
Production note This event is held outdoors
Content Acoustic Live Music comprising original songs and covers chosen by the musician.
Access This event is wheelchair accessible.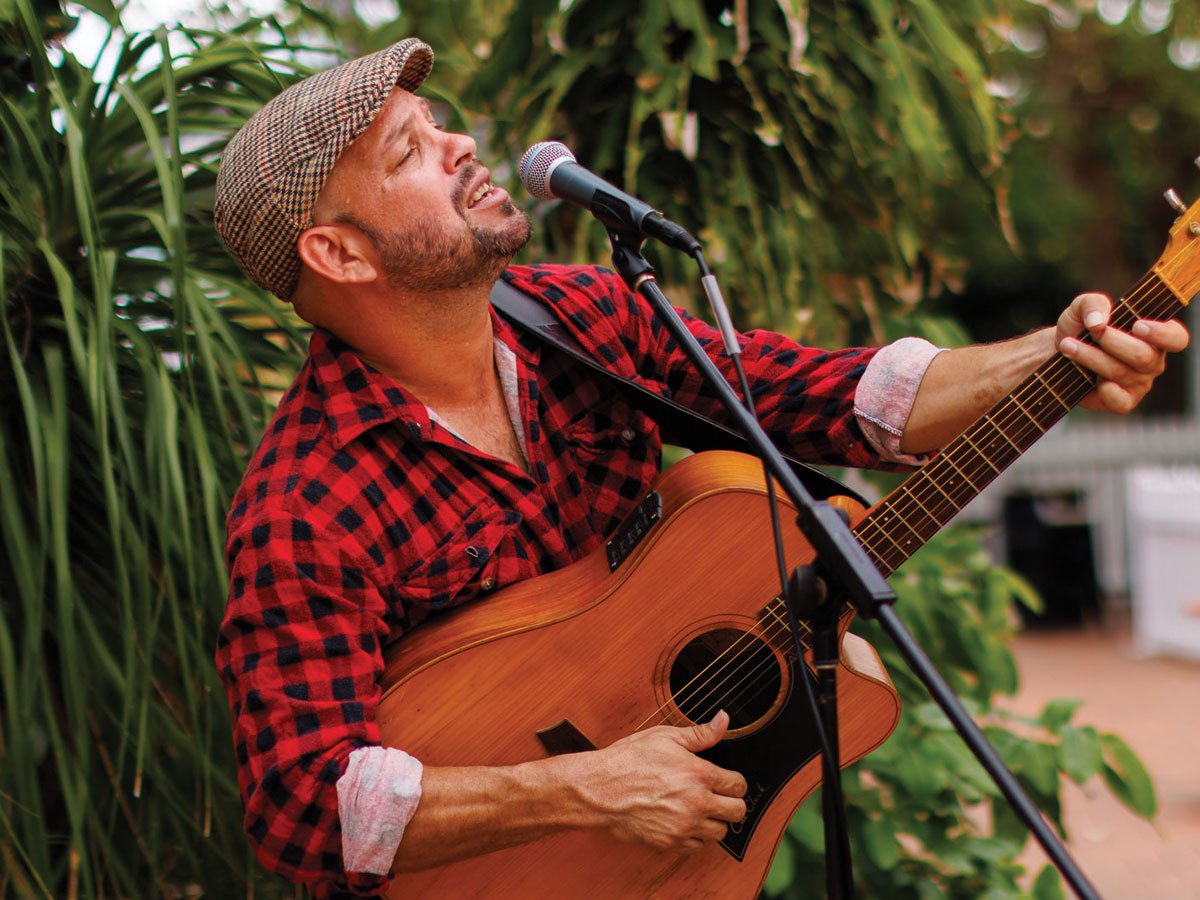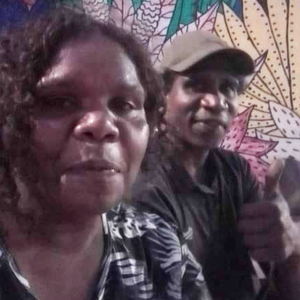 Walykulyun Stuart Gblackman & Nyingurta Katrina Connelly
Friday 5 May, 5PM - 7PM
Walykulyun (Stuart Gaykanangu) is from Ramingining, Arnhem Land, Northern Territory and has been a regular Darwin resident over many years. A multi instrumentalist, Walykulyun is a particularly talented vocalist / keyboard player who sings in both native tongue and English. He has performed at the Mbantua Festival, the National Indigenous Remote Media Festival in Ntaria and the Indigenous Economic Forum in Alice Springs, where his piano playing and stirring vocals impressed delegates from all over the country. In 2013 Walykulyun recorded a special rendition of the popular Christmas carol Silent Night in the East Arnhem Land dialect of Yolngu Martha – a language spoken only by about 4,600 people. Having been dormant musically for many years, Walykulan has rediscovered his passion for song through his collaboration with Nyingurta.
Nyingurta (Katrina Connelly) is from the APY Lands in South Australia and has recently relocated to Darwin, Northern Territory. She is from the community known as Pipalyatjara / Kalka. Nyingurta is a musician, singer / song writer and Artist who paints on canvass about her country to tell the story of her dreaming. Dreaming about the witchetty grub, the 26 parrot and Malara the water snake. Nyingurta sings in both native tongue and English and has never recorded her music, only recently (March 2023) giving her first live performance at the First Sunday Blues at Tracy Village, Darwin, Northern Territory, which was very well received by all who attended.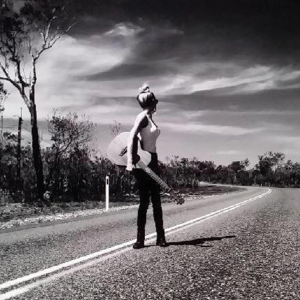 Pixie Keenan
Friday 12 May, 5PM - 7PM
Pixie keenan is a local singer/songwriter from Darwin, she writes melancholic raw and personal lullabies based on her experiences with love and life. Her set also includes chilled-out and relaxed covers mainly from the 60s & 70s which she puts her own unique spin on.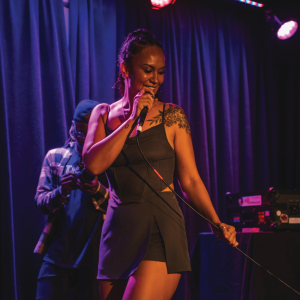 Juran
Friday 19 May, 5PM - 7PM
The inventive and whimsically lustrous, Juran, is a gorgeously riveting soul singer, song writer, multi-faceted artist living in Tropical Darwin.
"Juran's vocals are simply electric, an enticing blend of Jorja Smith and Solange - making it impossible for her lyrics not to trickle down the spine". - Happy Mag.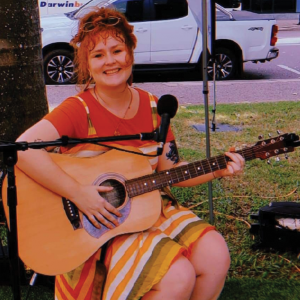 Casey Jane
Friday 26 May, 5PM - 7PM
Long time musician and Darwin local Casey Jane brings a sweet, soulful & laid back sound to all her performances. She mixes her sets with neo-soul beats, stripped back acoustic covers and captivating original songs. With influences like Erykah Badu, Dallas Green & Billie Holiday Casey loves to write and perform music to relax and connect with her audience.
Serina Pech
Friday 2 June, 5PM - 7PM
Serina Pech is a singer, song-writer based now in Darwin for the past 4 years. A great story-teller in her lyrics with sweet, gripping and at times haunting vocals. She is able transport you to another world, time, place or setting no matter who or where you are. Her sound is ever-evolving as she explores new collaborations with other artists across disciplines. Into a private and intimate world Serina's songs involve themes of death, hope or entering the mind of another. Raw connection is something felt within even the more simplistic of her songs and is not something to be missed.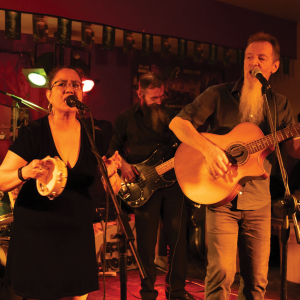 Charlie and Mel from the Black Pepper Band
Friday 9 June, 5PM - 7PM
Charlie is a Darwin singer/songwriter performing all original music and has built a reputation as one of the best story-tellers on Darwin's live music circuit. Joined by his partner-in-crime Melanie on backup vocals, Charlie will be performing songs off his three CD releases, including his most recent 'Charlie & The Black Pepper Band'. For original music at its best, we hope you can join Charlie and Mel.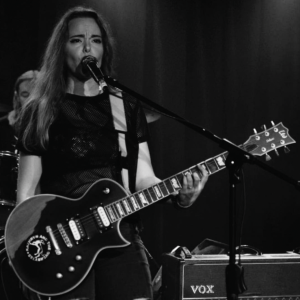 Kathryn and the overbites
Friday 16 June, 5PM - 7PM
Kathryn and the Overbytes are a local rock act that formed in late 2019 and have gone on to win multiple competitions. Usually you can catch the band playing their high energy pop rock originals but every so often they trade their powered gear for a more simple set up. We hope to entertain you with our acoustic versions of Kathryn's original songs and popular rock covers.
Alice Cotton
Friday 23 June, 5PM - 7PM
Darwin queer indie artist Alice Cotton's infectious songs 'hit you with the depth and breadth of her storytelling' (triple j)
Fresh off a top 10 placement in ABC NT's Territory Sounds Countdown and a finalist placement for the inaugural Australian Folk Music Awards, Cotton is carving up the country's regional music scene with her narrative songwriting and off-kilter blend of folk, alt-country and indie-rock.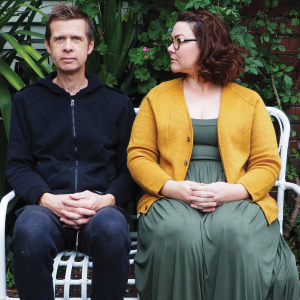 Leash and the Dusty Boots
Friday 30 June, 5PM - 7PM
Leash and The Dusty Boot(s) are Alicia Scobie (vocals/guitar), and Tim Webb (backing vocals/guitar). They play an array of original tunes that sit somewhere between alternative country, blues and folk. The band's "Tennant Creek Truths" EP was released in 2020. Written and produced whilst Leash was the 2019 Creative in Residence at the Library and Archives of the NT, it features songs that highlight the many positive stories and characters that come out of this small town in the middle of the NT. Leash and the Dusty Boot(s) are excited to be able to bring these stories and songs, plus a whole bunch more, to the Live on Fridays sessions at Browns Mart in 2023.
Brown's Mart Arts Ltd
(T/as Brown's Mart)
ABN: 67 141 763 895
Address
12 Smith Street Darwin City
GPO Box 3451, Darwin NT 0801
admin@brownsmart.com.au