Interview With Amy Hetherington!
Browns Mart Theatre caught up with Producer Amy Hetherington for a quick chat ahead of Be A Yes Person performances on October 2nd & 3rd!
Tickets are nearly sold out (there's a small handful left) for Saturday 3rd October to Be A Yes Person, grab them here!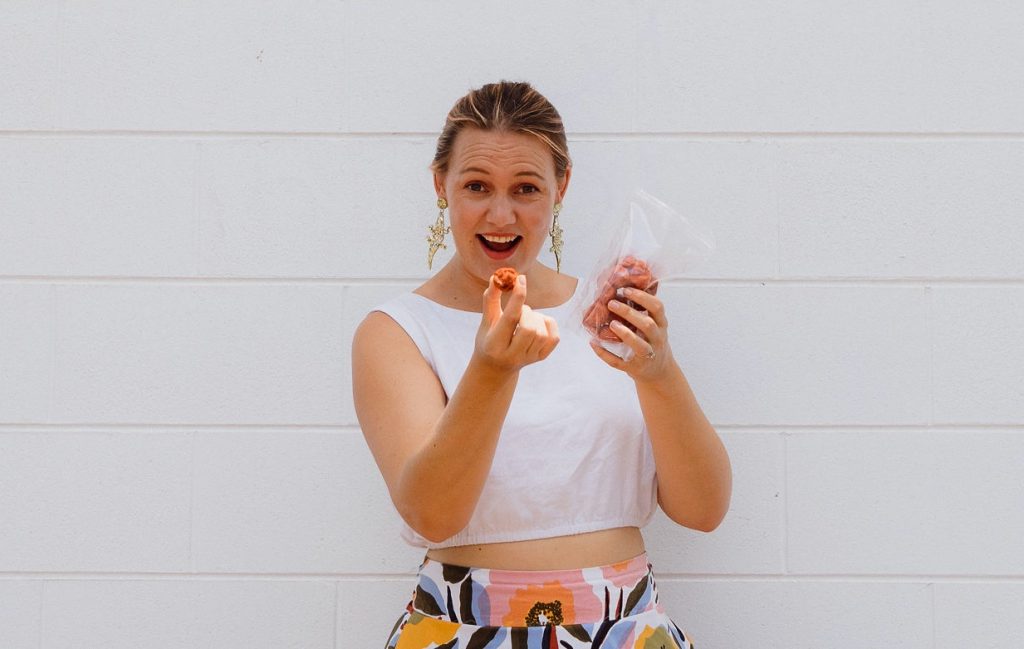 Browns Mart: What's been the best things to see come out of producing the show and workshopping it?
Amy: Producing this show has brought me so much joy. Seeing this group of legends commit to something out of their comfort zone, overcome fears and throw themselves into the deep in has been inspiring. I love that everyone has their own story about why they want to do this show. Some are in it for a bit of fun, others want to prove something, some are overcoming phobias and others want to test their creativity and learn a new talent. It's the most shiny silver lining of COVID that people are willing to try new things and take risks and the Darwin audience is there to support them.
I think the best thing to come out of the mentoring is the increase in confidence and the ownership of the creativity. All the acts started nervous and a little passive but in the days before the shoe they've been coming up with ideas, pushing boundaries and really living their creative bliss.
BM: What's been the most unexpected thing to come out of rehearsals? Has anything come out of the woodwork (secret talents, funny moments, unexpected outcomes, genuine connections etc.) that has surprised you?
Amy: What's surprised me is the support and care all the acts have for each other. They're all doing something they've never done before and battling those fears but they always check in on each other and support the other acts. We've created a bit of a family that I'm stupidly proud of.
In terms of funny unexpected talents… look the boys dance troupe is incredible and their interpretive dance is going to blow people away, I am particularly excited to see Lisa Pineapple and her hoops act, our magician David Lim is so beautiful to watch and the comedians have worked so hard.
And then the cabaret girls are so powerful and the singers are vulnerable and brilliant …. ahhhh look all of it is excellent I can't imagine someone not having a fun time in the audience. It's just a joyous show.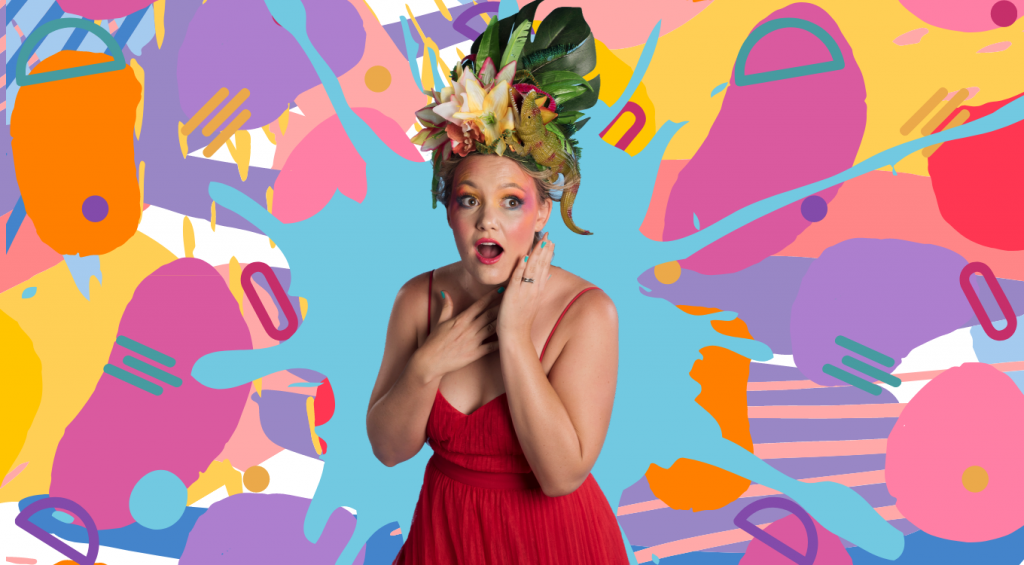 BM: Performers are crossing-genres, or trying genres that's new to them! What one piece of advice would you give to other local arts folks who might want to jump ship and foray into unchartered styles?
Amy: I think it's about diving in and switching that critique voice off at the beginning. Creatives can be super hard on ourselves and have super high expectations but when it comes to something new it's ok not to be perfect it's about having a crack and enjoying what you learn.
I'm trying burlesque for the first time. It's scary and a lot of my fear is on the vulnerability of it – as a comedian I can protect myself with my words but I'm exposed so to speak in this art form. But instead of locking in on that I've just focussed on the fun parts and on the fact it's a real threat for the audience to see boobs!
BM: What's next for you in the coming weeks and months?
Amy: I actually have the biggest gig of my life on October 9 I'm doing my solo show 'Don't Feed the Ducks' on the playhouse stage at the Entertainment Centre. We've already sold 350 tickets which is insane!
I want to add thank you to Browns Mart for supporting this idea and giving us the community project support. It's amazing to have a theatre and the brilliant of the BM team behind this… it gives a lot of confidence to all of us and it's such a beautiful message to share with our community.
Tickets are nearly sold out (just a small handful left) for Saturday 3rd October to Be A Yes Person, grab them here!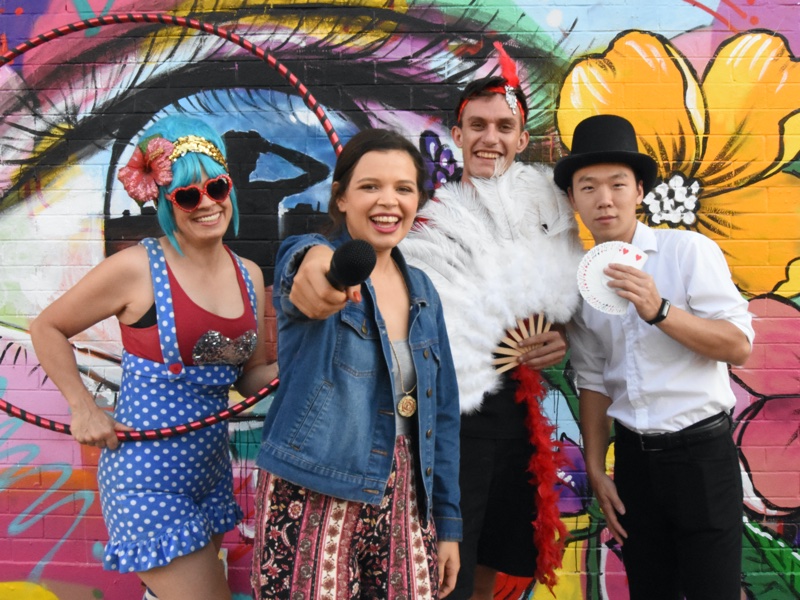 Brown's Mart Arts Ltd
(T/as Brown's Mart)
ABN: 67 141 763 895
Address
12 Smith Street Darwin City
GPO Box 3451, Darwin NT 0801
admin@brownsmart.com.au